Helping to overcome challenges in the Electronics industry
Supply chains will not easily get more complex and volatile compared to what you typically see in the electronics industry. The fast pace of innovation and continued increase in global demand for electronic products heavily collide with the unstable availability of raw materials and certain components, the growing attention for sustainability and the war for talent. Outsourcing partners often bring solace but add end-to-end planning complexity.
40%
Relocated production
As much as 40% of all electronics OEMs have relocated some manufacturing to other global locations, caused by inflation, labor cost increase in China, shipping costs, and altering trade tariffs on semiconductors and other electronic assemblies and parts. This has led to electronics component supply shortages, but it also has redrawn the electronics industry landscape and changed the dynamics of global competition. Consequently, OEM's had to increase prices but try to remain highly competitive by making their production and supply chain processes as efficient as possible. This is where our modern technology can help.
15%
CEM growth
The global market of contract manufacturing in electronics will continue to grow annually by 10 to 15% in the coming 3 to 5 years. For already a long time, it has been a proven model for success in the industry to increase efficiencies and have a more cost-effective manufacturing process, but it also allows companies to focus on R&D and innovation, and cope with the war for talent. With many new upcoming innovations like AI, organic, miniaturized and printed electronics, IoT, etc., the pace of change in products and consequently in supply and production partners will remain a given. A digital supply chain will allow you to absorb change much better.
20%
Greener PCBAs
Emerging technologies are driving a significant change in the bill of material of electronics products, but also the increase in regulatory compliance and environmental standards is pushing manufacturing costs upwards and adding complexity to global supply chains. Non-compliance against programs like REACH, WEEE, RoHS, RED, CE, and many more can result in serious fines and expensive product recalls. Also, energy reduction and less waste disposal are a few examples of how the industry aims to reach ambitious ESG goals. Multi-enterprise collaboration networks help to get new partnerships going rapidly, improving time-to-market.
We provide a modular and future-proof app portfolio, tailored to the needs of electronics companies
Incorporate agility and resilience
Choose your starting point and roadmap to a better place
Our apps provide a distinctive value proposition tailored to your specific industry needs. Whether you seek to enhance collaboration in procurement, forecasts, inventory, manufacturing, logistics, maintenance & quality, or invoicing, we offer a cost-effective and modular solution for your digital transformation project of preference.

We can deal with the complexities of integrating your and your partners IT-systems to a collaborative solution. This means, with the Quyntess SCM apps, you can automate business processes from your backend systems to a global ecosystem of trading partners efficiently. The best part is, you will experience tangible savings and benefits within a matter of weeks, not years.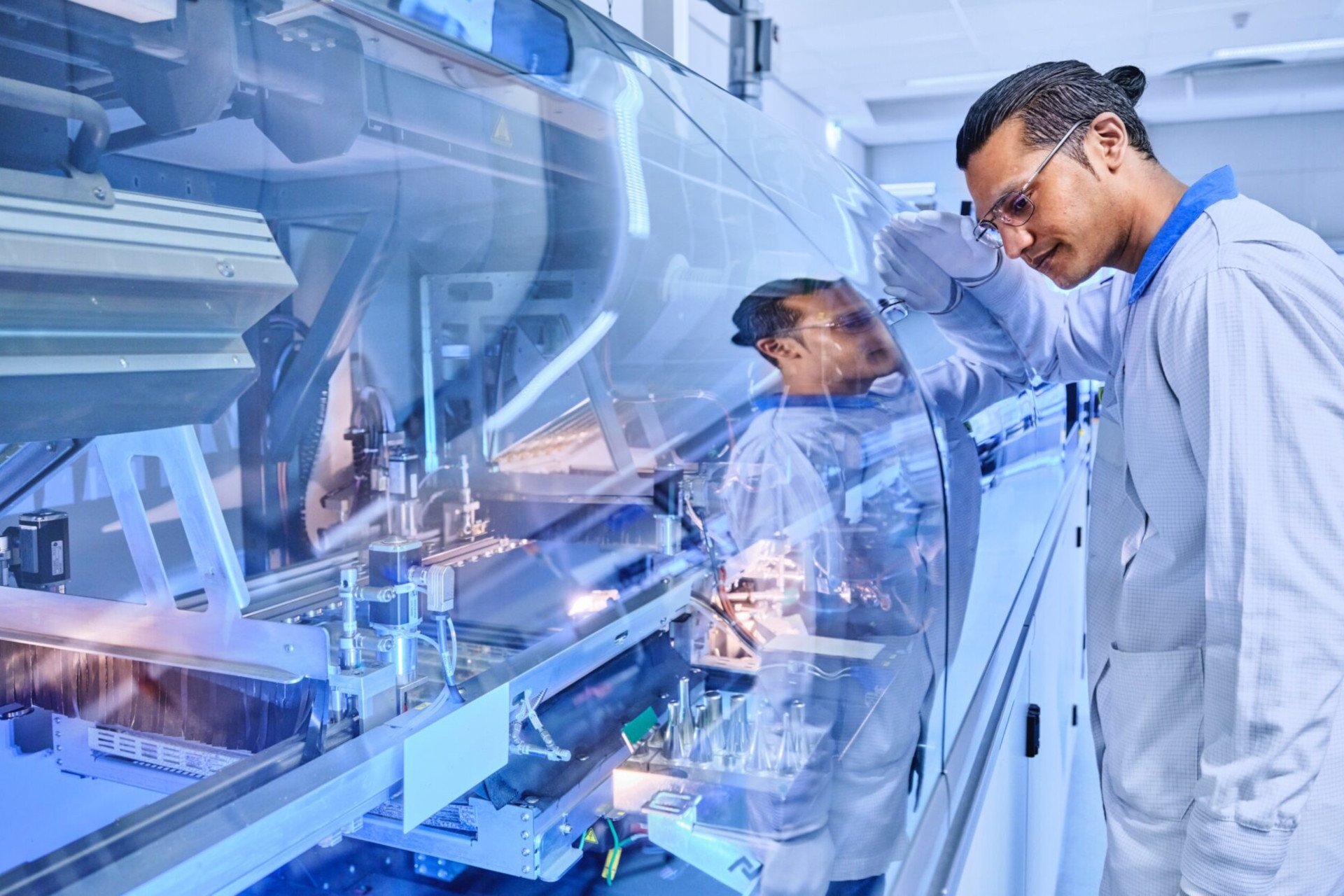 Supplier and production partner onboarding
With the high pace of change in how electronics supply chains evolve, welcoming new partners to a digital and collaborative environment is not only highly professional but also shortens the time of getting up to speed with them over different processes. Especially when they might already use the offered platform in collaboration with other buyers. This means, that web-based collaboration can be activated in a matter of minutes to get going quickly and if transaction volumes allow, the automation level can be further increased soon to further improve the efficiencies at your partner side.
Supplier and production partner onboarding
Triangular collaboration and joint visibility
In cases where supply chain complexity exceeds the level of bi-directional buyer-supplier collaboration, the value of the collaboration network only gets larger. We can support triangular document and data exchange between a buyer, supplier, and intermediary partners like Contract Electronic Manufacturing companies. Common and real-time visibility on transaction statuses, shipments, inventories, and partner performance provides an unequaled 'control tower' effect that helps everybody in the chain to get more smoothly through the process, including exceptions.
Triangular collaboration and joint visibility
Measuring supply chain performance
Since next to cost, supply chain lead times in the electronics industry have seen negative trends in the past years, companies are looking for ways to improve end-to-end performance in order to remain competitive. The interesting side-effect of having all your partners digitally connected and the shared 'control tower' environment is keeping track of all events and statuses, it is amazing how much granular data you collect, and how it allows you to learn where structural delays and lead-time risks are hidden. Putting single-version-of-truth dashboards in the middle for partners to self-assess their performance and compliance also triggers more introspection and corrective behavior.
Measuring supply chain performance
More flexibly changing logistics partners
The relocation context in the global electronics industry clearly has an impact on partner choices, also when it comes to logistics. Changes in your physical supply chain will most likely also influence how you organize the next tender for warehousing and transportation services. Our platform and apps can help you to onboard logistics services providers in a much faster and more standardized way, allowing you to change partners more flexibly in the future. No longer do you need to conform to their integration practices, processes and tooling, since our platform provides LSP-agnostic ways to integrate and collaborate in one common way, allowing you to standardize how you transact and measure performance.
More flexibly changing logistics partners
Learn how other electronics businesses have gone before you
Customers succeeding with Quyntess
"Platform and related Quyntess SCM apps offer us the needed functionality. Depth of features and functions is a good fit and functionality extension is offered by the app builder when there is a sound business need. Intuitive user experience is key to us for a 600+ supplier network."

Peer Insights™
Application Specialist
Manufacturing Industry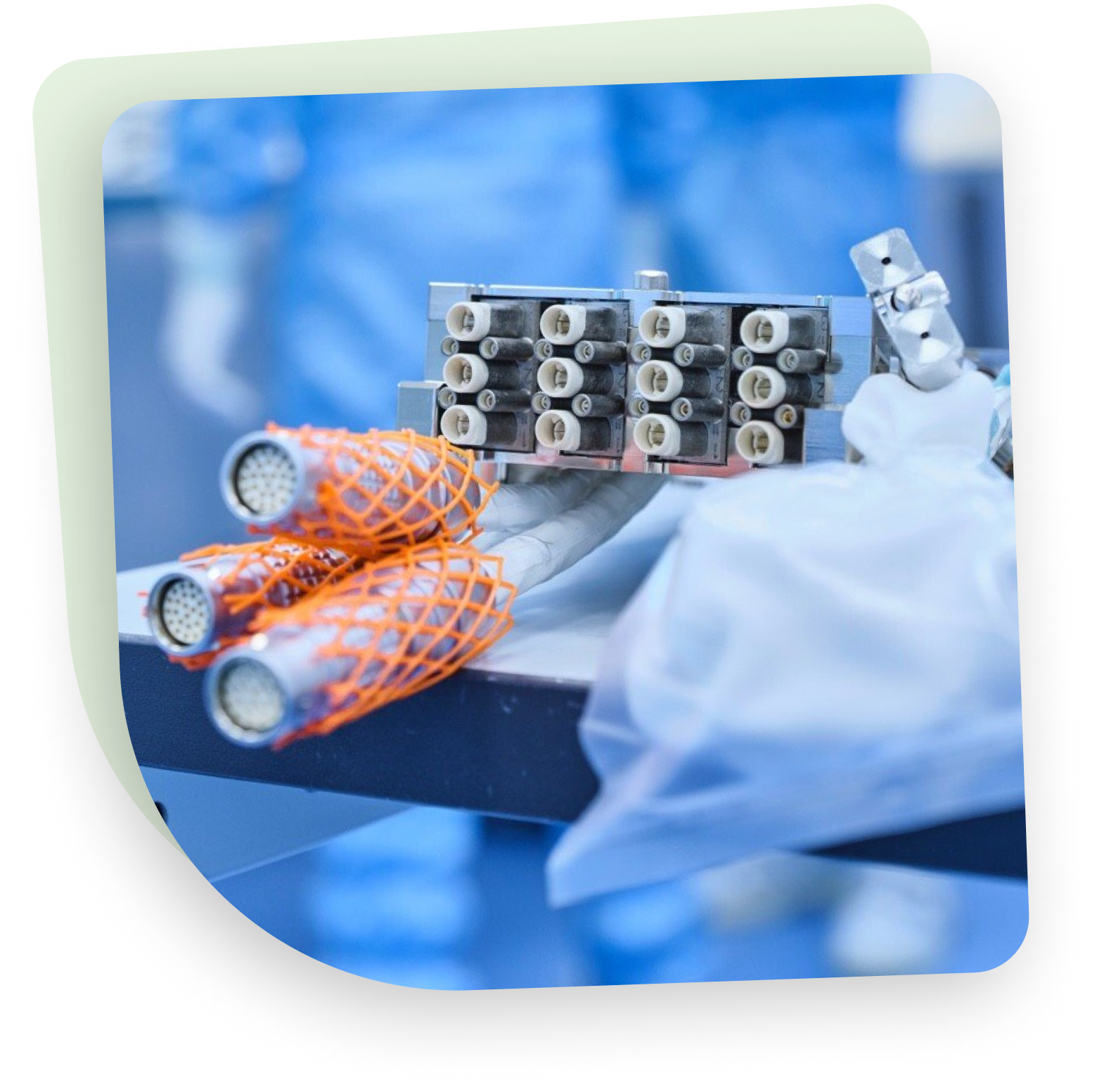 "After using Tradeshift for 3 years I can say that it is best for trade. It helps us create unlimited connections for free and automate the exchange of documents."
"Solid apps on a big global network and a foundation for further development of supply chain integration. Quyntess is dedicated to implementing the apps successfully."
"Support of mainstream P2P processes for direct and indirect spend is more than good. The possibility to tailor the solution makes the integration simple and easy to use.
Our approach
Most selected apps in Electronics
Our SCM apps pave the way for modern eco-system collaboration
The powerful Quyntess SCM app suite focuses on all facets of digital business communication, item tracking at every stage, streamlined collaboration processes, and supply chain performance indicators. All of these capabilities are available on a single collaborative business network with global coverage. This empowers you with the flexibility to start improving where you want.
Additionally, our composability promise provides seamless API-driven process integration between applications and external systems. We have incorporated the complexity in our application and integration data model so that your teams can easily navigate through an intuitive and user-friendly interface to manage their day-to-day operations.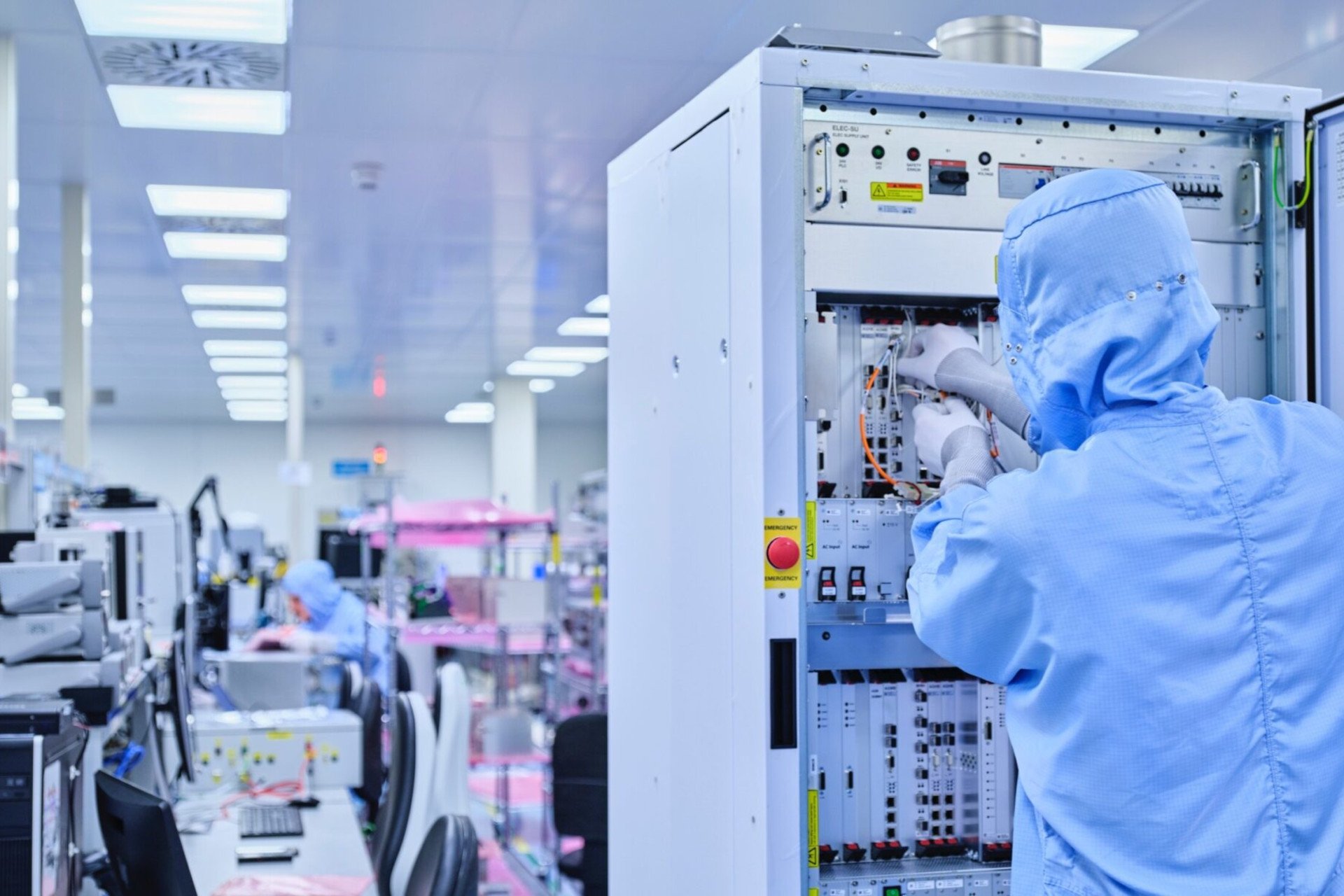 Order Collaboration
The Order Collaboration App optimizes collaboration on classical purchase orders and complements or provides an alternative to EDI integration in case order and order line volumes are lower but do require close alignment on data changes. For contract-based procurement, this is also where you share the contracts with suppliers that drive the delivery schedules. They are used to update prices, add contract lines for new periods, and monitor overall quantities and price breaks.

Forecast Collaboration
With the Forecast Collaboration app, we support your contract-based procurement scenarios. Delivery Schedules are shared with suppliers in a way that it is easy to work with them because we proactively point out relevant changes. In addition to pushing out direct demand and forecast overviews, you can also decide to work with a feedback loop from the supplier in order to anticipate material shortages and delayed deliveries, leading to less impact on production planning and delivery performance.

Inventory Collaboration
This app is designed to improve forward visibility on projected inventory balances bringing together all relevant elements such as forecasts, announced dispatches, inventory by location, and production schedules. It proactively alerts on shortages, especially if milestones from external sources are not reported for completion. They safeguard from production schedule disruptions and if used smartly can drive safety stocks down by suppliers' actual performance and deviations in the calculation.

Supply Chain Management Dashboard
The Supply Chain Management Dashboard is designed to better track and control collaboration with various suppliers and turn supply chain data into actionable insights. The app offers different screens and parameters that make it possible to get a single version of the truth about the performance of individual and/or all suppliers and other partners, creating a unique passage to your KPI metrics.

Co-Manufacturing Collaboration
Co-Manufacturing Collaboration is an innovative and user-friendly app designed to streamline and enhance collaboration with third-party manufacturers. With a focus on finished goods manufacturing or repacking orders, label printing, and raw material management, our app empowers you to seamlessly manage your contract manufacturing processes while maintaining transparency and efficiency.

No suitable solution for your priority here?
The Quyntess Supply Chain Management suite consists of 13 comprehensive apps which allow you to improve collaboration across the supply chain. Learn more about each app and find a suitable solution to match your business requirements around product data, shipment and logistics collaboration, co-manufacturing, dock scheduling, maintenance & quality, or electronic invoicing.
Run a quick supplier screening
Interested in harnessing the potential of our robust platform and vast network of over +2.5 million connections? Simply provide us with the details of the next 20 new vendors you plan to onboard this month, and we'll swiftly conduct a screening within our connected supplier community!
More suppliers using Tradeshift network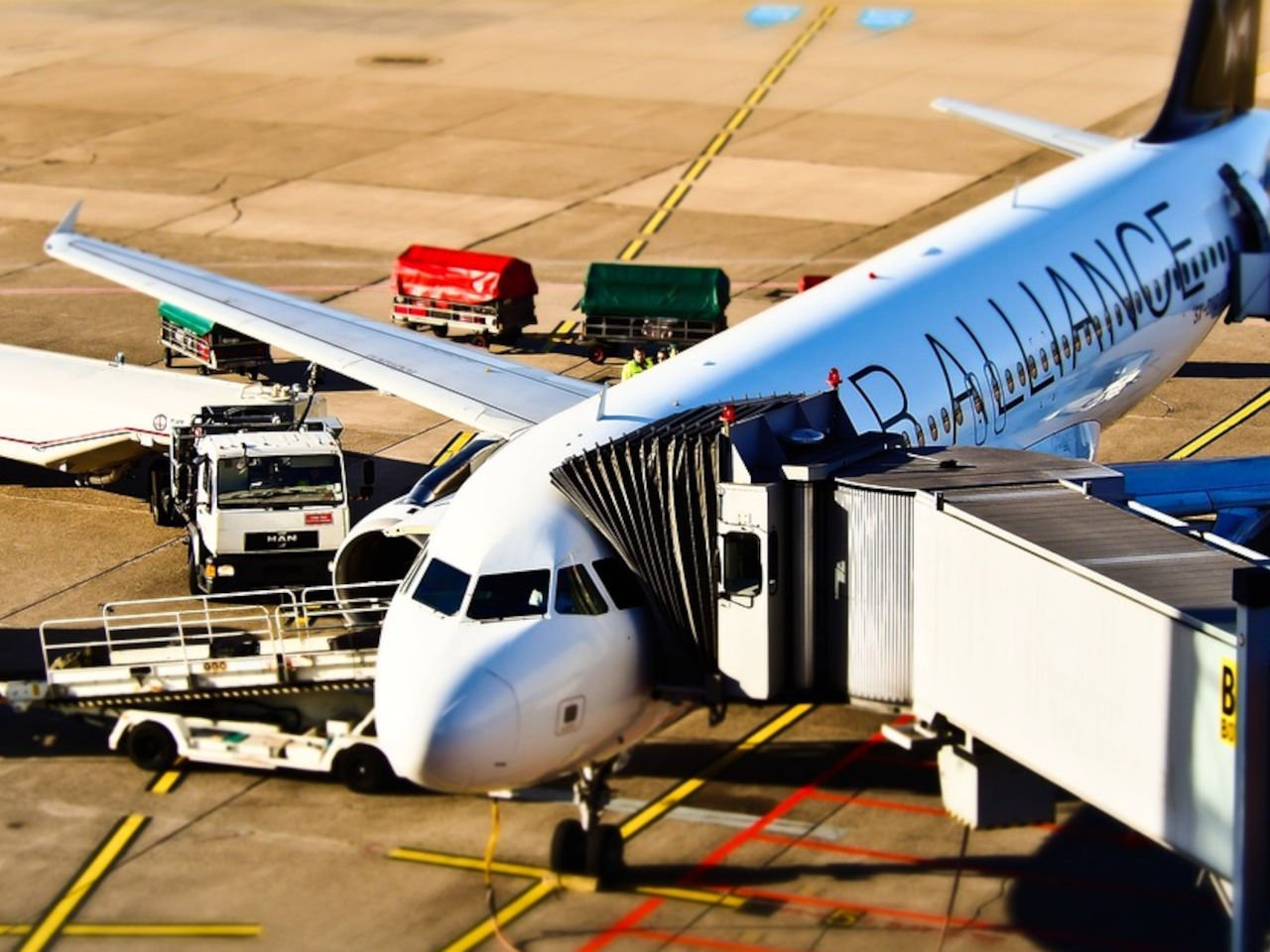 Article
More suppliers using Tradeshift network
Our partner Tradeshift, the leader in supply chain payments and marketplaces, today announced the rapid expansion of its community of suppliers in Italy, where the number of businesses using the platform has grown by nearly...
Certified PEPPOL access point provider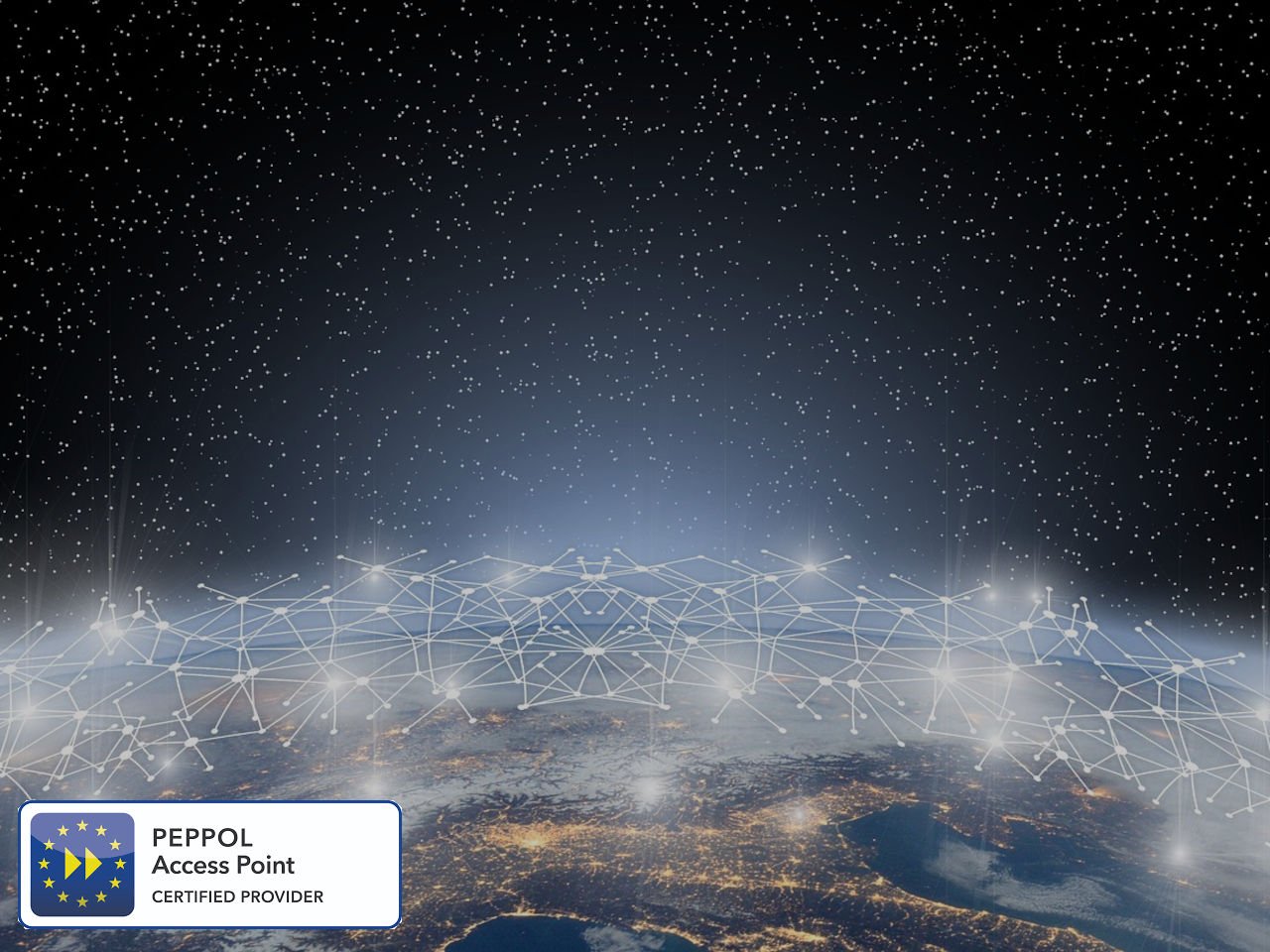 Article
Certified PEPPOL access point provider
As an experienced integration service provider, Quyntess knows best how powerful business networks can leverage your supply chain collaboration towards each business partner.
An integrated connector with Project44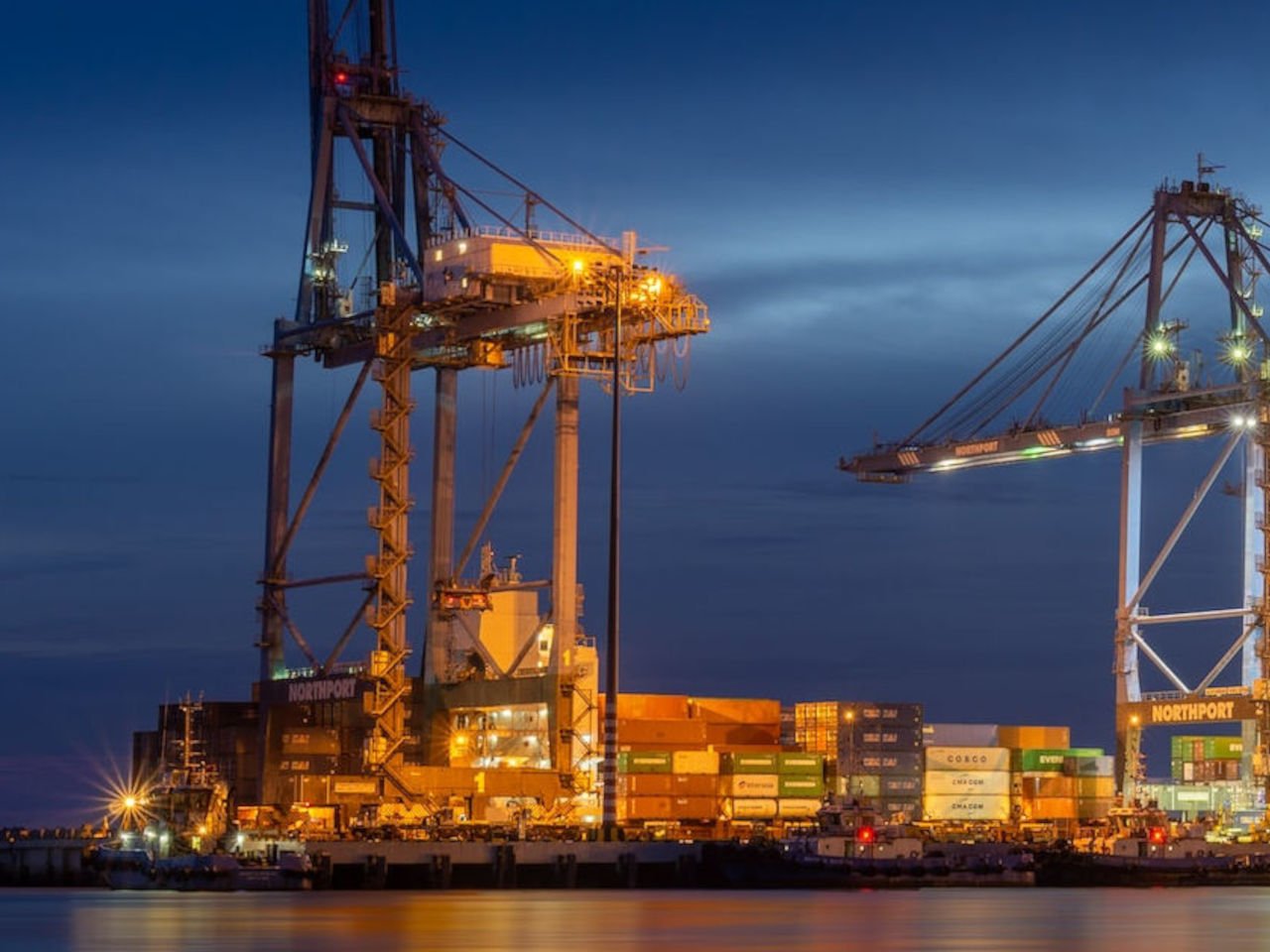 Press release
An integrated connector with Project44
Quyntess opted for an integrated connector with project44, the largest global network for order-level transportation visibility, to help consignors optimize their collaboration processes with carriers, forwarders...
Do you have multiple priorities?
Discuss your and challenges with us
Book a complimentary workshop with one of our experts to determine the top priority for your digital transformation. Already know your top priority or want to onboard new suppliers, get in touch so we can run a supplier check.